"Robots are not an impossible dream. Humans can actually made them happen through technology." Mak had wanted to create robots since he was a child. Therefore, he chose to study electronic engineering at university and then progressed along the path of research and development, taking part in programming and product design as a freelance worker. His start-up legend began to take shape.Mak recollected with delight, "It was a time before smartphones. Our smart home system was already equipped with smart door locks, smart doorbells, smart lighting adjustment system, etc. It was very advanced back then. We even launched of the first robotic vacuums in 2008. It was exported to the US and is still available for sale."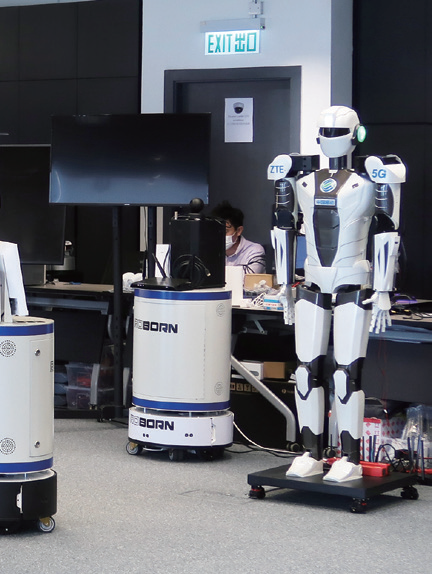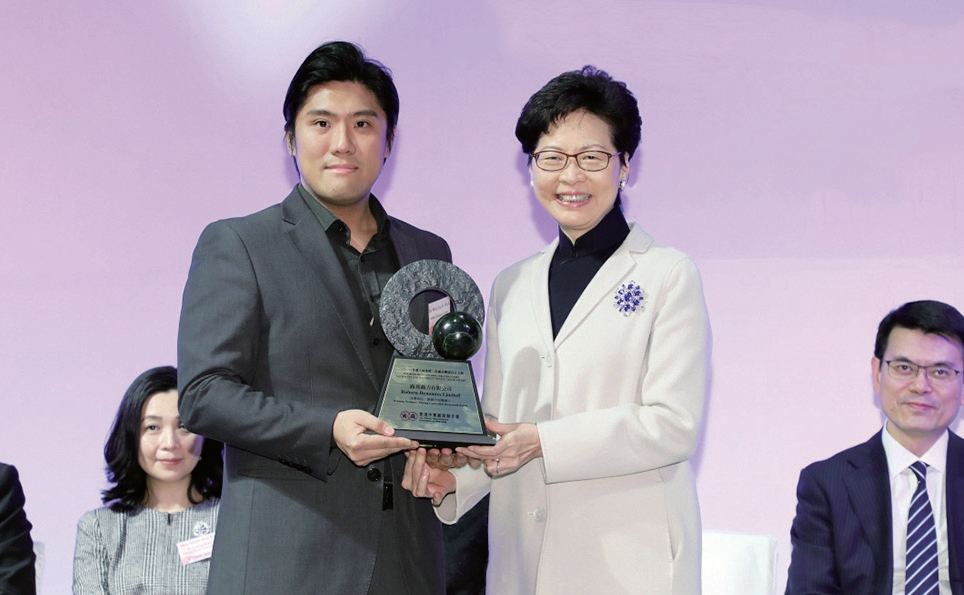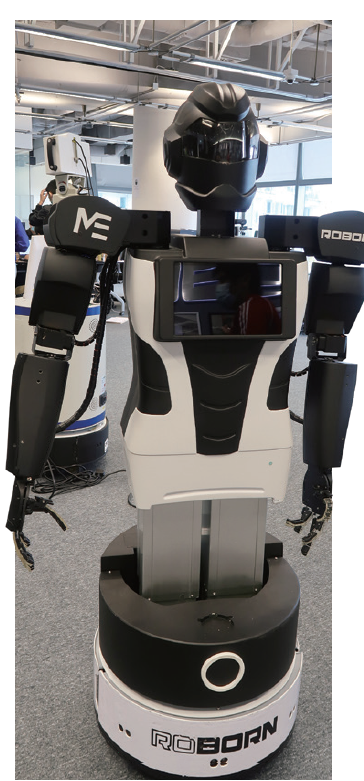 A 10-year journey to actualize the robot dream
Mak felt he could do more. Instead of designing for others, he decided to develop his own products and founded Roborn in 2017. Although the company is a startup company, it is not to be taken lightly of, because Mak's team has much experience accumulated in research and development. "We believe robots will be the most useful thing that can bring about reform for the future. Roborn has been moving forward towards that direction."
The real opportunity to actualize this dream came by in 2018, when the 5G trend began to take China by storm. Many startups hoped to lead the breakthroughs in this area. Mak boldly contacted China Mobile, the telecommunications leader in China. "I asked if they would like to work with us. Coincidentally, they were in fact looking for a company to collaborate in developing 5G robots. Eventually, we managed to stand out from other candidates."
The team of Mak worked with China Mobile and ZTE Corporation, and, in the end, they successfully developed the very first 5G robot in China, which was later shown different places around the world on a global tour. The robot also helped with testing local 5G networks. Mak described this as a legend built over ten years' time. "Our persistence and determination gave us great results."
Technology must be practical to improve human living
Thanks to the three main benefits of 5G technology, namely low latency, high bandwidth and wide coverage with different things, robots are now much more practical. For instance, operators could monitor the surrounding in real time through the lens of a robot because 5G supports 4K or even 8K resolution.
Mak candidly commented that practical application was not the focus in his initial research and development. After confirming the direction of commercialization, he insisted on the objective of "techanization". He explained, "This is a term that we coined. It means integrating the most
important elements of modern technologies such as 5G, robotics, AI, cloud and IoT into an ecology to develop products that can help humans improve efficiency and productivity."
Promising potentials in 5G robots
Following this philosophy, Roborndeveloped Hong Kong's first 5G epidemic
prevention robot in response to the current pandemic. During its patrols,the robot can identify persons with abnormal temperature and automatically report so. Concurrently, it also records the features of people nearby, which could help to trace persons in close contact if such info is needed in the future.Mak pointed out that the built in flexibility of their robot differentiates it from other robots on the market. "As temperature detection can be focused on foreheads, there will be fewer false alarms, and nearby non-human hot objects can be excluded."
He stressed that there are unlimited possibilities for 5G robots, and they are truly the blue ocean of the future. Many applications that can be performed by robots are gradually put into place, including remote diagnosis, facilities maintenance in distant areas, or risky operations such as maintenance of high voltage systems. In property management, robots can be used for patrolling, inspecting the environment, and reporting faulty or damaged facilities –truly integrating technology into day-to-day living.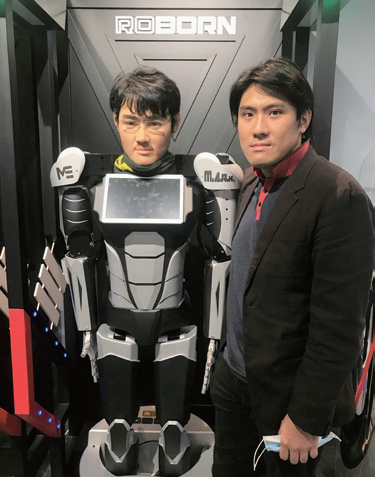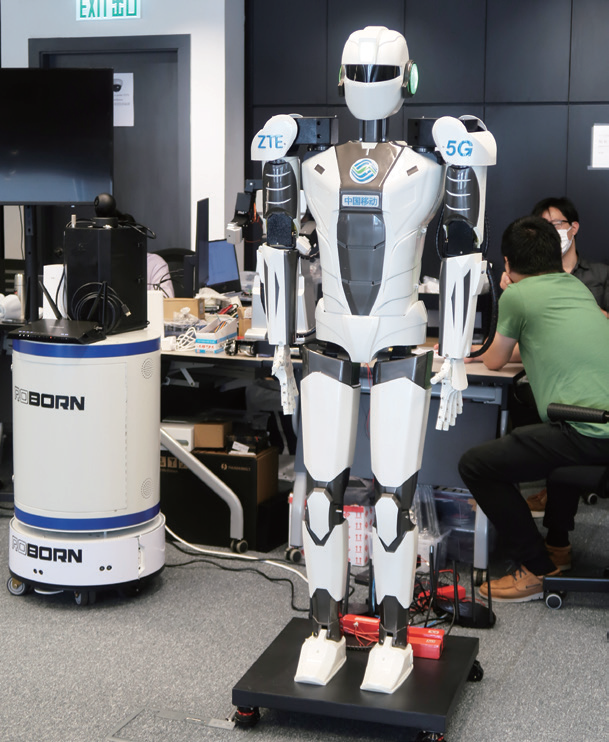 Source: CGCC Vision